eBook | The Financial Edition
https://bit.ly/3wrqK18
The Financial Edition of the Growth Kit for Entrepreneurs is now available at merely R 99 (that is only about 6 USD).
Your ROI on this, will be SO MUCH MORE!
I have been privileged to serve small business owners for the last two decades. Fifteen of those years were in my accounting practice, Dryk Holdings.During this time, I was also an entrepreneur involved in various businesses.
In this eBook, I aim to provide you with a glimpse of the financial tips, tactics, and lessons over the last two decades. Some that worked well for myself and some that I learned from the amazing entrepreneurs I am fortunate to be surrounded with.
Some through hard lessons I had to undergo that molded my thinking and belief system. I am not a registered financial advisor and merely provide principles that are working for me.
You don't know what you don't know.
I realise this in the pre-booking meetings I have with our monthly accounting clients that find unthinkable value from our pre-booking meeting system. I trust this eBook will provide you with tremendous value that you can implement in your financial journey as an entrepreneur.
PLEASE NOTE THAT 50% OF ALL PROCEEDS TO TOWARDS UPCYCLE SA.
Proceeds of the sale of this eBook will be donated towards feeding the poorest of the poor. We are working alongside UpCycle NPC, founded by Dieter Voigt,, Mr South Africa 2007 and Heinrich Gabler, Mr South Africa 2019.
Pay Securely via PayFast (SSL) with your Credit / Cheque card or EFT.
---
Find the new eBook in the link below:

https://bit.ly/3wrqK18
---
Through our 3 Months FREE monthly accounting services program, we assist clients to :

- Structure and streamline their business

- Offer free consultations on some crucial questions related to entrepreneurship

- Make sure they are kept compliant with SARS and other financial institutions.

We want to start assisting you to become world-class 🏆

#EntrepreneurTips #2020Motivation New Decade, New You
---
Our content is full of value to entrepreneurs and our monthly accounting clients that want to create the best versions of themselves, with our main focus on these core areas:

- Accounting and Tax knowledge and assistance from our company, Dryk Holdings

- Potent tools and ideas on daily habits to create a business of purpose and a life that you adore

- Generate niche market business leads for your business, that will create new momentum in your business, through our company Lead Optimizers.
---
Be in contact with us instantly on WhatsApp:
https://wa.me/27828726404
---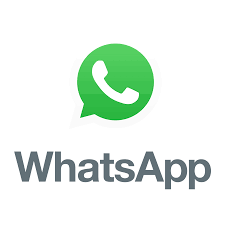 ---
Remember to subscribe to my YouTube channel full of content for Entrepreneurs.

www.youtube.com/c/JasperBassonAccountingTaxHabits
---
Monthly Accounting Services needs?
If you are not yet on our monthly accounting services program, contact me today for our FREE 3 – month monthly accounting services program. (And many more benefits in our GIFT Pack for entrepreneurs)
You can also click this link for more details.www.entrepreneur-sa.com/support-files/entrepreneur-sa.com-gift-pack.pdf
Feel free to contact us with your accounting, income tax or company start-up needs.


We appreciate you as our client or follower on any of our social media platforms.
It's an honour to be of service to you.


---

Blessings,



Jasper Basson
Dryk Holdings (Pty) Ltd



Member of Institute of Accounting & Commerce.
Member of South African Institute of Tax Practitioners.
Practice AO 652 993.



---
You are subscribed to Dryk Holdings Newsletter.

More Information:


| | |
| --- | --- |
| Subscribe to your YouTube Channel: | |
| 21 Day Online Course - Morning Rituals & Daily Habits (Entrepreneur SA): | |
| FREE Gift Pack - Subscribe to our Newsletter (Entrepreneur SA): | |
| Like us on Facebook (22,245 Likes): | |
---
W: www.dryk- holdings.com E: info@dryk.co.za T: 021 987 1034