Accounting Services, Cape Town

Dryk Holdings (Pty) Ltd consist of a whole group of Dryk brands.
After been working for numerous tax practises, dealing with tax and accounting services, in Cape Town,  South Africa ... I decided to make the big step and start my own tax practise in July 2006.  Since then the brand exploded to a whole group of Dryk brands ... all providing financial related services.
I have about 16 years tax, bookkeeping and various other finance related experience.  I will strive to provide you with some of my knowledge in this page. Feel free to contact us for any financial related accounting services or browse through our website.
---
---
Dryk Financial Services (Pty) Ltd provides monthly accounting / bookkeeping and tax consulting services.
We assist a huge amount of monthly clients that need the services of monthly financial processing and payroll services all the statutory work needed to be compliant with SARS.  Our services also include compiling of annual financial statement and income tax returns.  The whole spectrum of tax and accounting services.
The accounting services include,  but not limited to:

1.  Monthly processing of financial information on Pastel.  Processing include creditors, debtors and bank statements.
2.  Payroll on Softline VIP.
2.  Submission of VAT and PAYE returns to SARS on a monthly basis.
3.  Provisional tax returns
4.  Income tax returns
5.  Annual financial statements
6.  Monthly management reports
7. Workmen's compensation services
---
Dryk Consulting (Pty) Ltd provides the following accounting services:
1.  Issue of BEE certificates
2.  Estate protection
3.  Estate planning and executor of estates
4.  Services to Companies & Closed corporations and Trusts
5.  CIPC Annual returns
6.  Company registration packages
7.  Pastel sales & support
---
Dryk Investments (Pty) Ltd provides the following services:
1.  Short term insurance
2.  Life insurance and assurance
3.  TripTrack electronic logbook dealer
---
Dryk Property Investments (Pty) Ltd provides the following services:
1.  Finding property below market value for investors for speculation
2.  Finding property below market value for investors for rental purposes
---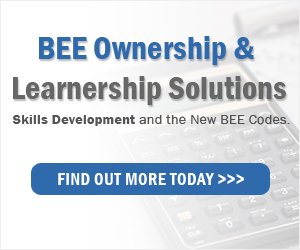 ---
| | |
| --- | --- |
| Subscribe to your YouTube Channel: | |
| FREE Webinar YouTube Video of the Employment Tax Incentives (ETI): | |
| FREE Webinar Series Video - CIPC Annual Return: | |
| Like us on Facebook (22,585 Likes): | |
| FREE Webinar Series for Start-up Entrepreneurs (New): | View Series |
---
---
Contact details of Dryk Holdings
Send us your contact details below and we will immediately send you the FREE BEE Affidavit to your email address provided.
Monthly accounting services using Pastel accounting and VIP payroll
Accounting Services - We provide the services of external accountant for various companies and individuals in South Africa
We are bookkeepers in Cape Town, assisting clients on Pastel accounting and VIP payroll
Tax practitioner registered with IAC and SAIT
We can assist if you require a tax consultant in South Africa
We provide tax services for South African tax payers
Payroll services provided to a huge number of employers in South Africa
We can assist you if your need to outsource your accounting services
Read more about the various SARS registrations
SARS registration packages for all the tax types
Read all about the VAT registration process and requirement. We can assist you with the process
Voluntary and compulsory Vat registration thresholds
We will be able to assist you with a PAYE registration (Aka Employees Tax Registration)
Apply for Tax clearance certificate and additional information
Tax clearance application information required...
Looking for you sars tax number ... read this list of options
Tax threshold for the tax years 2013, 2014, 2015 and 2016
Interest exemption for the 2013, 2014, 2015, 2016, 2017 and 2018 tax years
Tax dates for the 2016 / 2017 tax year
Dryk Financial Services will be able to assist you with your tax return for SARS
We can assist you with your income tax return at SARS
Read more about the deduction on your income tax return for a SARS refund
How to get a tax number with SARS in South Africa
How to claim VAT on second hand goods in the VAT 201 return?
Transfer duty rates for the 2014 tax year at SARS
Small business corporation tax rates for the financial years ending 28 February 2013, 2014, 2015, 2016, 2017,2018 and 2019
Employment Tax Incentives came into effect 1 January 2014
BEE are talked about a lot in South Africa. Apply online here
BEE certificate for an entity with a annual turnover of less than R 10 million
We can assist you with you BEE scorecard
Information about the BEE rating process
BEE verification overview for all levels of BEE certificates
We can assist you with the CIPC annual return to the registrar of companies
Company registration packages in South Africa
Looking for a shelf company in order to trade immediately?
Electronic vehicle logbook to proof business mileage to SARS
Current and historic prime interest rates of South Africa
IRP 5 source codes to use when doing your EMP 501 reconciliation for SARS
Personal Income tax rates and rebates for 28 February 2016, 28 February 2017, 28 February 2018 and 28 February 2019
Do I need to submit a tax return to SARS or South African Revenue Services on eFiling?
Medical tax credits for the years ended 28 February 2019, 2018, 2017, 2016, 2015 and 2015
Foreign allowance for travel and investment from 1st of April 2015
A new Tax Free Investment account has been created by the Minister of Finance
How to settle my tax debt ? Contact our office for a consultation.
How to arrange for repayment of tax debt with SARS ? Contact our office today for assitance.
Sars took money from my bank account ... is this legal ?
Why do I owe SARS money? Did you receive a SMS or Email from SARS with ...
How can I pay my Tax debt off? Contact us today for asisstance with SARS repayment ...
A step by step guide of the UIF benefits claim.
Lump sum tax rates with the retirement and withdrawal tables from SARS
Information page on what a PAIA Manual is all about.
The generic or universal branch codes of the South African banks
You can now use Snapscan to pay for our fees. Read the instructions here how to download on your smartphone
You can now settle our account by making use of Zapper
Herewith the contact details of the South African Revenue Services or SARS
Need to know how to change or verify banking details at SARS? Read about the documents you need to do this
Join our Dryk Holdings Newsletter for frequent financial related information
Welcome to the section of the website dedicated to a FREE webinar series for start-up entrepreneurs.The aim of this webinar series is to provide a start-up entrepreneur with accounting and income tax information,
One of the biggest changes for 2018 is most probably the change in the VAT rate from 14% - 15%. The biggest challenge for most people will be the update of their bookkeeping systems to make sure it can handle the change over of the VAT rate on 1 April 2018.
What you need to show SARS if you own a rental property
---