Pay us using Zapper
You can now settle our accounts by making use of Zapper.com
By scanning the QR code below, you will be able to make use of your credit card to pay for our fees.
---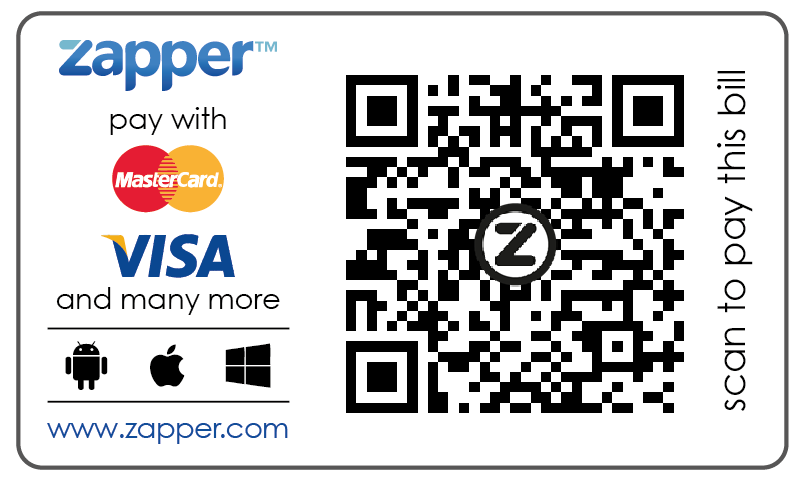 Download the application on most Smartphones. 
Below are the easy instructions to follow:
- Search for Zapper in your app store and download for free
- Open and follow instructions for a quick registration process
- You will be able to scan your card OR process it manually
- Scan and pay - You will receive a notification once paid
Find more information at www.zapper.com.