10 Habits to stop today
I have been assisting start-up entrepreneurs since 2002.
One of the reasons, and very crucial, are the bad habits we as entrepreneurs tend to have.
For a very long time I was guilty of many of the bad habit listed below.
One blessed day I decided to change my bad behaviours and start focussing on the habits I believe every entrepreneur need to follow.
I hope some of the ideas will also assist you in your path to your best version.
---
---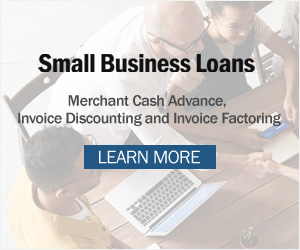 ---
Subscribe to your YouTube Channel:
21 Day Online Course - Morning Rituals & Daily Habits
(Entrepreneur SA):
FREE Gift Pack - Subscribe to our Newsletter
(Entrepreneur SA):
Like us on Facebook (22,245 Likes)
(Accountants & BEE South Africa)
---

---
---
Below are 10 bad habits to stop today
1.
Step away from social media platforms.
Its one of the most addictive things in the world. All we receive in return is a dopamine hit. Not worth it.
Social media business pages, used for content and information to followers and clients as well as advertising is great. But do not get consumed.
2.
Ignore phone call from unknown numbers.
Its mostly call centres or other sale agents. Do not let them consume you.
3.
Less TV and more education.
Reading expand your knowledge and boost your creativity.
4.
Ignore news and newspapers.
It only stems you negative. Once I realised that, my world changed. We see the world not as it is, but as we are.
5.
Remove your email account from your phone.
It will only increase you stress about unnecessary things. Check email twice per day. My productivity increased in multiples once I decided to give this advise a go!
Do not check emails first thing in the morning and last thing at night. Mornings (4:30am – 6am) are for personal development. Use it before your competitors does. Evenings are for loved ones. "When you work, work, when you play, play. Don't mix the two" – Jim Rohn
6.
Stop having meetings, just because.
Meetings kill productivity.  Ask for an agenda before a meeting and set clear time lines beforehand.
7.
Over communicating with low profit clients.
By taking advice from a friend and mentor, I read the 80/20 principle by Richard Koch. Do this analysis at least every month.
Strange but true (and never failed).Low profit clients are normally the most demanding. High profit clients, are normally the opposite.
8.
Being inconsistent.
Just as interest on investments accumulated over time, so does constant good or bad behaviours.
Success is created through the performance of small daily principles that stack up over time to produce achievements far beyond anything you could have ever planned for. (From The leader who had no title – Robin Sharma).
The opposite is also true.
9.
Play victim
I found that playing victim and blaming others for my problems, will not solve anything. Most problems are only problem because we see it as problems. If we look closely (and be open it) most problems create opportunities.
10.
Wait for everything to be perfect.
Situations will never be perfect to start a new venture or idea. It will never be.  Write down your potential risks and jump into it. The issues will be sorted out as you go along. Follow you passion and you will never go wrong.

---
Contact us below for your monthly accounting and tax needs.
I have been in the industry for more that a decade and would love to assist you with your start-up or running business needs.
Feel free to contact us with your accounting, income tax or company start-up needs.